Welcome to Results and WellBeing Initiatives!
Let us help you achieve more success, and be more happy with yourself.
Our primary goal is to enable individuals to overcome self doubts, radiate confidence, and communicate with more impact.
As a result of what we do, our clients create a positive impression in all meetings and events, get hired or promoted to leadership positions quickly, build better relationships at the workplace, and make organisations thrive.
Click on the button below to contact us for one-on-one consulting or online training and coaching now.  
Online Training and Courses
We offer customised Training and Coaching Programs, powered by behaviour science-based proven tools, techniques and strategies, so you can think bolder, communicate more effectively, make great impressions, and inspire confidence.
We go deep into the fundamentals of Neuro-Linguistic Programming (NLP) and Emotional Intelligence to help you develop a strong executive presence, and lead with influence.
Present Yourself with Impact and Influence
Upgrade the vocal, verbal and visual elements of your communication so that what you say, do and look like is congruent with your personal and professional goals.
Boost your Confidence and Self-Esteem
Eliminate self doubts, improve your self-image, and show up with more confidence and enthusiasm to do what you want to do.
Request a Customised Training Program
We offer bespoke training programs in line with your specific needs and aspirations. Click on the button below to contact us and discuss your requirement.
We Bring You Powerful Advantages To Navigate Your Challenges
Achieve the Raise & Promotion You Deserve
The rules of work are changing. You are being judged by a new yardstick: not just by your technical expertise, but also by how you show up, how you connect with others, and how you communicate. And no matter what industry you work in currently, this yardstick is increasingly applied in choosing who would be passed over and who would get promoted.
So, to skyrocket your success in the workplace, you must polish your verbal, visual and non-verbal communication skills.
Crack Job Interviews with Flying Colours
Success in job interviews takes more than technical expertise. Irrespective of the career sector and profession you choose to work in, you need self-belief, effective self-presentation, interpersonal effectiveness, strong communication skills, and networking skills to get noticed and crack interviews in the highly competitive job market. 
So, attend our Job Interview Coaching and get expert advice, personal feedback and tips on answering the interview questions and improving your performance during job interviews.
Boost Sales Effectiveness
To close more deals and grow your network, you need an unparalleled understanding of interpersonal skills. You need to communicate clearly and effectively- not just with your words, but also with your presence.
So, enhance your presence and interpersonal skills, and gain the expertise that is crucial to your business success.
Deal with Negative Employee Attitudes
The business cost of negative employee attitudes is huge. All executives and managers must have excellent interpersonal communication skills to be able to manage teams, address complaints, handle grievances, and resolve conflicts effortlessly.
Our highly interactive, tailor-made workshops will help your aspiring, as well as experienced leaders, enhance their influence and presence.
Manage Your Personal Reputation
Solidify your leadership reputation. Improve your image, show up with confidence, demonstrate credibility, establish authentic connections, and inspire others to follow you.
About Results and WellBeing Initiatives
Results and WellBeing Initiatives is a boutique consultancy devoted to helping managers, intrapreneurs, women, and other high potentials across industries develop a strong presence and communicate with impact.
Our Training and Coaching Programs are powered by the best practices from Behavioural and Developmental Stage Sciences, Neuro-Linguistic Programming, Neuroscience, and advanced coaching methodologies. They are designed to help individuals improve their image and increase their influence so as to create positive impressions, close deals easily, lead teams more efficiently, and drive the execution of business strategies effortlessly.
Corporate Leadership Training Solutions
If you are looking for seminars and workshops to help your aspiring and experienced leaders enhance communication skills, and develop strong executive presence, connect with us.
Please fill the contact form below and submit an enquiry.
Alternately, check out the page Corporate Training Programs and browse through our portfolio of experiential workshops for executives and managers at all levels. Our focus is on the higher-order soft skills that highly successful leaders use daily to show up, connect with, and influence others.
Let's Start The Conversation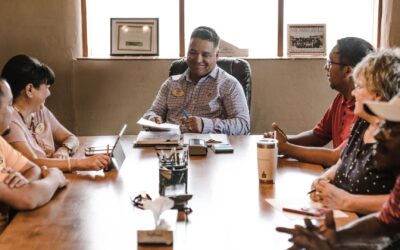 The first 30 days as a new manager or boss are most crucial in the workplace. A lot of star performers find it difficult to perform as well or maintain their star status after moving to a senior management role. So, this article offers useful tips on how you should...
read more
The first six to twelve months in the managerial role are a whirlwind of new experiences for a lot of emerging managers. So, here's some best advice for first-time managers so they become aware of the challenges that first time managers usually face, and be more...
read more